President
Michael Coker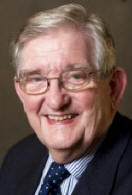 Mr Coker was born in Coventry in 1935. He trained as a solicitor in Leamington Spa and was admitted to the Law Society in 1958. He is a former senior partner and now a Consultant with Field Overell Solicitors, who have offices in Leamington and Coventry.
At Warwick District Council, he is Leader of the Council, Chair of the Executive and a member of the Employment Committee. He is a former Chairman of the District Council, a post he held in 1984-85. On 1st January 1991, he was appointed HM Coroner for Warwickshire, a position that saw Mr Coker investigate the cause and circumstances of a number of high profile deaths in the county. He is also a member of Kenilworth Town Council and was Mayor of Kenilworth between 1989 – 90 and 2006 – 07. He is also Clerk of the Warwickshire Reformatory School Trust and his old school's bursary fund, the Ratcliffian Association Fund.
Chairman
Cheryll Rawbone (& Trustee)


cheryll.rawbone@friendshipproject.co.uk
Cheryll is the longest standing member of the Project having been secretary since its inception in 1986.
Whilst Cheryll received her initial insurance training with Avon Insurance she quickly moved on to an independent International Insurance Broker, as she preferred the face to face contact and interaction with clients. Cheryll was one of the founding Directors of Halkett Associates a Corporate Insurance Broker specialising in Life Science and Technology risks, including privately owned, publically listed and international companies. Halkett's were sold to Oval Insurance Broking in 2004, then in early 2014 Oval was then sold to Arthur J Gallagher a US listed family run international insurance broker, which is now one of the top 3 brokers in the UK. Cheryll still heads up their Coventry office, as Managing Director. She has 25 years experience in Sales, Service and Risk Management for both Commercial UK and International Risk Insurance, and is professionally qualified as an ACII and Chartered Insurance Practitioner. Having previously been secretary of the Friendship Project for 25 years, Cheryll became chairman of the Friendship Project in 2013. Her interests in addition to disadvantaged children are food, travel, and rugby and cricket by default. Cheryll is married with two daughters, both now at University.
Deputy Chairman (& Trustee)
John Hancock


john.hancock@friendshipproject.co.uk / 01926 513065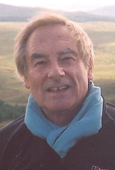 John Hancock has had connections with the Project since 1990. He became Chair in 2004 following his retirement from the teaching profession. John was Head teacher of an urban comprehensive school for 17 years and brings to the Project extensive experience of working with disadvantaged youngsters and their families. He acts as Child Protection Officer for the Project and is a member of the Strategic and Communications sub-group of the Warwickshire Safeguarding Children Board. Married to Kath he has 3 grown up children, a dog, cat and 2 chickens. His interests include sport, politics and fell-walking.
Treasurer & Fund Raiser
John Palmer


john.palmer@friendshipproject.co.uk
John has recently been appointed as the Hon Treasurer of the Friendship Project. John is a qualified Accountant and is a fellow of the Institute of Chartered Accountants. John's working life has been spent with a number of companies ranging from medium sized, privately owned firms to large, multi national quoted companies. Whilst he is at heart a finance professional, his industry specialisation is in the field of IT and Technology, where he has developed a specific expertise in managing large customer contracts. He typically resolves disputes and re-shapes / re-negotiates the contracts as business circumstances change and evolve over time.
John originally got to know the Friendship Project through his wife, Anne, who is an Older Friend. He has gradually become more involved through supporting her activities with 2 different younger friends to the point where he wanted to make a more direct contribution.
Honorary Secretary & Trustee
Michelle Machin


michelle.machin@friendshipproject.co.uk
Michelle is experienced in both administration and HR, working full time as Business Support Executive with Hampton Resourcing. In addition to payroll and general office operations, she is also responsible for updating company manuals and procedures, plus carries out DBS checks too. Michelle started out in the hospitality sector following her FDA in Event Management, and roles included front of house, then Cluster Administrator, and team leader. Currently she is studying for additional HR qualifications. Away from work she is professional singer, and also organises charity
events via her brand – Benevolent Events.
Project Administrator
Karen Hoy


karen.hoy@friendshipproject.co.uk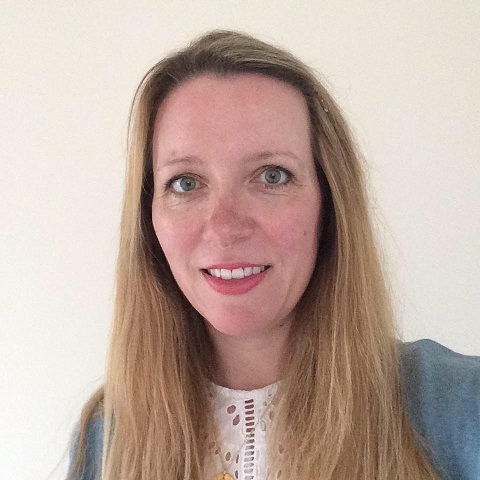 Karen has a background in Administration. Most recently she spent 15 years as a PA for the directors of at IT Company. Her hobbies include cooking, interior design and spending time with family and friends.
North Warwickshire Area Co-ordinator
Deborah Roberts


deborah.roberts@friendshipproject.co.uk
I started my career in the early 90s working as a secretary for a PR company in Cheltenham. Since having my 2 children and moving to Rugby some 18 years ago, I have kept myself busy with various roles outside the home, from setting up a German language club at the local junior school to running a gardening and allotment project for people with mental health issues. More recently, I have worked for the Volunteer Centre in Rugby, where I matched volunteers with opportunities in and around the Rugby area. My latest venture was working for an international development charity in Leamington as PA and Clerk to the Trustees, so I hope I bring to the project a good understanding of the third sector and the vital role that volunteers can play in helping charities to succeed and the difference they can make to a child's life. Aside from work, I enjoy gardening, painting/decorating and walking.
North Warwickshire CRB & Briefing Officer
Judy Sims


judy@friendshipproject.co.uk
Hi, I have been with the Friendship Project since early 2009, firstly as an Older Friend and then in 2010 was privileged to be asked to be the CRB and Briefing Officer for North Warwickshire. I was a Team Leader for 15 years with Barclays Bank and gained vast experiences in dealing with people and customers. I am now retired and divorced with two children and one grandson, (who has the ability to run aimlessly with grandma in tow)! I have gained enormously from being an Older Friend, I can now order a meal at McDonalds without asking for a menu and my driving is improving as my younger friend constantly reminds me that amber on traffic lights means I have to be prepared to stop! Seriously though, the experience has been so rewarding on a personal level and my younger friend has grown in confidence as she has experienced so many different things. As Briefing Officer my role entails visiting people in their homes and discussing with the potential volunteer their expectations and also assessing their suitability for the role. The Friendship Project is a very worthwhile charity , with children being at the centre of everything that they do, many people working voluntary, giving their own time for the benefit of a child who for whatever reason is not able to experience what most of us take for granted.
South Warwickshire Co-ordinator (Warwick, Leamington Spa, & Kenilworth)
Fiona Roche


fiona.roche@friendshipproject.co.uk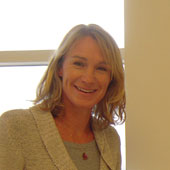 I started off working life as a Caterer which gave me a great opportunity to travel and see the world. After completing an HND in Hotel and Catering Management, I worked at Harrods as an Assistant Manager and moved around their 16 restaurants. I then spent a year using some of my secretarial training at the Lawn Tennis Association, rubbing shoulders with the likes of Tim and Greg! I moved to Leamington 15 years ago and have three children. While they were growing up I specialised in making celebration cakes. I now coach at Leamington Lawn Tennis club, which has given me some valuable experience in dealing with a broad spectrum of children. I am really looking forward to my new role as Area Co-ordinator and hope that I will be able to contribute to putting a smile on these children's faces.
South Warwickshire Co-ordinator (Shipston/Stratford/Alcester)
Helen Yendall


heleny.yendall@friendshipproject.co.uk
I have been involved with The Friendship Project since 2000, when I became an Older Friend in North Warwickshire. That friendship lasted 8 years or so and I am still in touch with my Younger Friend, who is a young man in his mid twenties now!
Prior to taking on the role of Area Co-ordinator in South Warwickshire (in July 2013), I worked for several years in a variety of administration, marketing and event positions, including 4 years at Warwick University. I'm delighted to be involved with such a worthwhile charity and I'm looking forward to working closely with colleagues and Older Friends in the Project, to help bring some happiness to the lives of disadvantaged children.
Outside the Project, I enjoy walking my dog and 'creative writing'. I've taught adult evening classes for Solihull college and since moving to Gloucestershire, near to Shipston, in 2012, I have set up my own writing class in Moreton-in-Marsh.
South Warwickshire CRB & Briefing Officer
Pauline Higginbottom


pauline.higginbottom@friendshipproject.co.uk
I was born in Leamington and trained as a nurse. Once I was married, we moved away and lived in lots of different places due to my husband's work. I returned to nursing after a 10 year break and worked as a hospice nurse. We retired to Warwick in 2007. I started working for the Friendship Project in 2008, initially as Coordinator for Stratford and Southam and then for the whole of South Warwickshire. Last year, I switched to the new CRB and Briefing role.
I have two daughters and five grandchildren.
Trustees
Webmaster (& Trustee)
Chris Buck


chris.buck@friendshippproject.co.uk
I began working with the project in 2009 when I was invited by the Chairman to be the Project's Treasurer. After overhauling the expenses system and introducing online banking I was happy to hand over the reigns to Alan in March 2011. Having overseen the design and implementation of the new Friendship Project branding, I am now responsible for the website and all things "online."
Lois Hamson


lois.hamson@friendshipproject.co.uk
I was born and raised as a Coventry Girl and following my marriage in 1972, took up my passport to venture across the A444 to Nuneaton, where I then lived for 30 years. During the 70's and 80's I worked as a Secretary within several major companies in Coventry. I eventually ended my full-time career as Administration Manager and P.A. to the Chairman of a local Museum, Special Projects and Exhibition Company. Following semi- retirement, and a brief time living in Eire, I moved to Atherstone, where my husband Bryan and I now enjoy being part of the local community. I joined The Friendship Project for Children as Area Coordinator for North Warwickshire in 2005 and thoroughly enjoy being associated with such a worthy and successful organisation. I was in a very privileged position in my role as Area Coordinator, as I see the direct benefit which the support from an Older Friend can offer a vulnerable child. The smiles on the faces say it all, and it is those special moments which make it all worthwhile. I just hope that the Older Friends truly appreciate and understand how much hope and joy they bring to these children's lives.
In December 2012 I made the difficult decision to relinquish the role of Area Coordinator, but I now look forward to bringing the experience gained at the 'sharp end' of the Project to my role on the Board of Trustees, and to help the charity continue to progress. Away from The Project, my main interest is gardening, particularly growing fruit and the subsequently jam-making, and I also value being able to spend time in the company of my family and friends. I am currently also Secretary to the local Community Association.
Gemma Allardyce


gemma.allardyce@friendshipproject.co.uk
Gemma is Head of Customer & Brand at Co-Operative Childcare, part of their senior management
team accountable for their trading performance, refinement of the Childcare group's vision and
strategy, whilst leading and managing the commercial, customer service and marketing functions.
Prior to working with the Coop she was Marketing and PR Co-ordinator at Washington Green.
Gemma joins us as trustee with specific responsibility for marketing and PR.