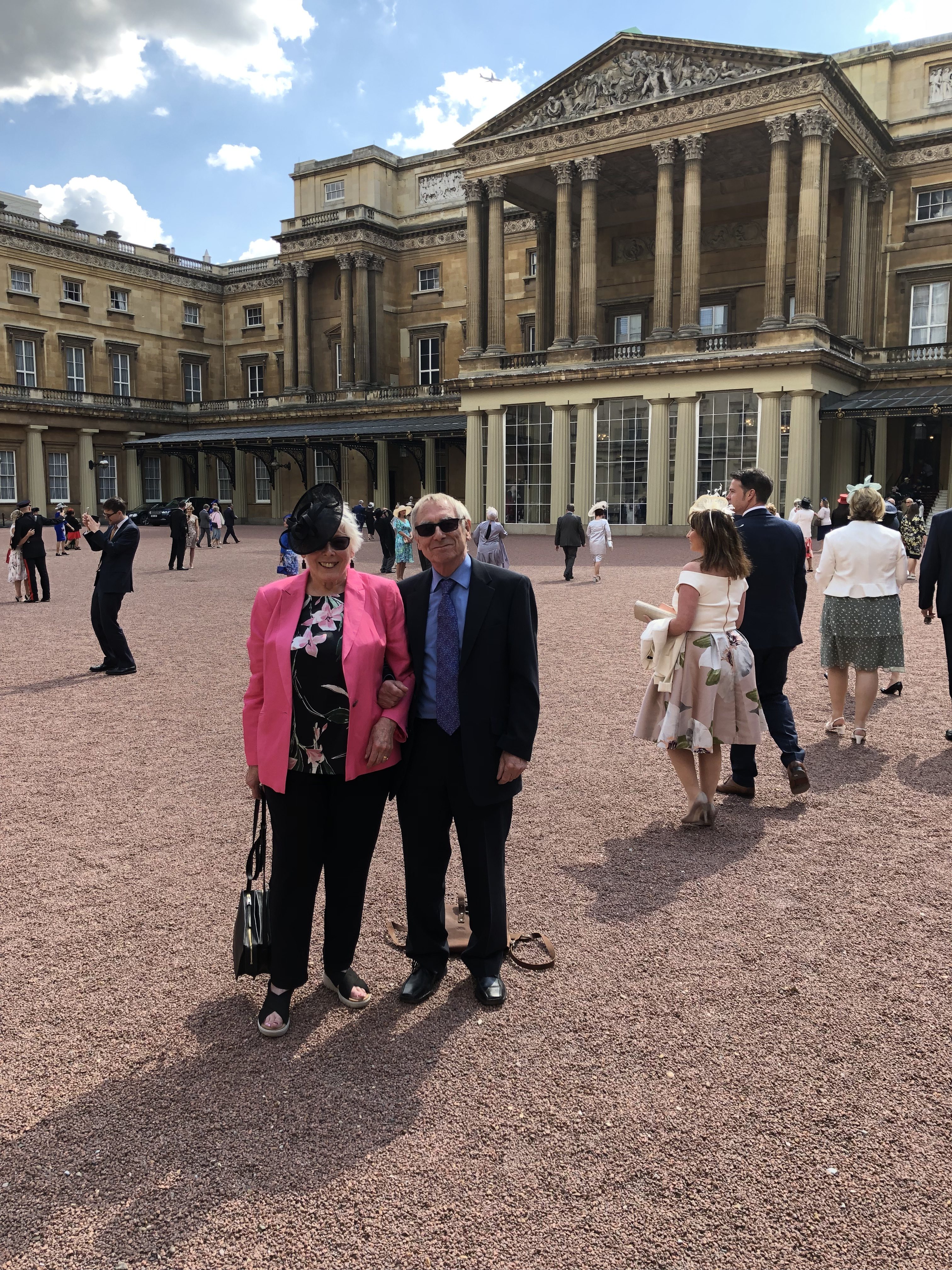 John Hancock, Vice Chairman & Safeguarding Officer, and his wife, Kath, at Buckingham Palace.
We are delighted to announce that The Friendship Project have been honoured with the Queen's Award for Voluntary Service, the highest award a voluntary group can receive in the UK. Our long standing volunteer and trustee John Hancock attended a garden party at Buckingham Palace in May, along with other recipients of this year's awards. We would like to say a big thank you to all our volunteers, particularly to recognise the contribution that you make to local children in need.
The number of nominations and awards has increased year on year since the awards were introduced in 2002, showing that the voluntary sector is thriving and full of innovative ideas to make life better for those around them.
The Queen's Award for Voluntary Service aims to recognise outstanding work by volunteer groups to benefit their local communities. It was created in 2002 to celebrate the Queen's Golden Jubilee. Winners are announced each year on 2 June – the anniversary of the Queen's Coronation. Award winners this year are wonderfully diverse. They include volunteers helping people overcome mental health problems through sport, volunteers using caravans as mobile cafe/information centres in geographically remote locations and another group mentoring children who have a parent in prison.
Representatives of the Friendship Project will receive the actual award later this summer from the Lord Lieutenant of the County.
May we take this opportunity to say how delighted we are at the Friendship Project that all the hard work that our team and volunteers do has been recognised. We would like to thank you for helping so many disadvantaged children throughout the Warwickshire area.
It is brilliant being able to announce this auspicious news in 'Volunteers Week' helping to thank all our volunteers for the special contributions that you make.