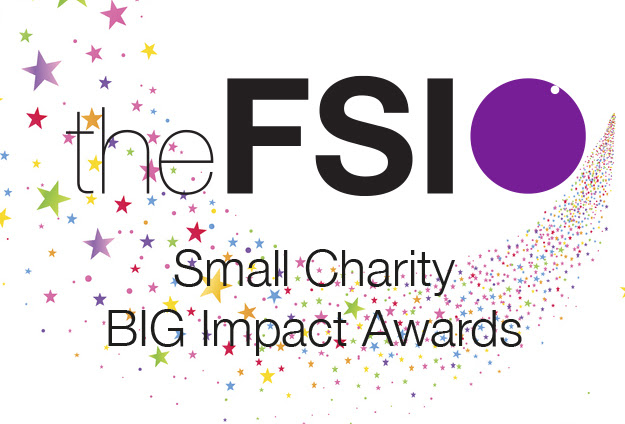 In conjunction with Small Charity week, today is Small Charity Big Impact Day.
Winners:
Charity with an annual turnover under £50,000
Two Pennies Money Advice aims to advise, support and help people with money issues in Worcestershire, empowering them to improve their situation and life chances. They provide free to client, face to face money advice, with 9 out of 10 clients being amongst the most vulnerable in society.
Charity with an annual turnover between £50,001 – £150,000
The Listening Place was opened in July 2016, to provide those who feel that life is no longer worth living ('visitors') with a safe place to come and talk freely and confidentially with warm, non-judgemental volunteers who are willing to engage with their feelings.
Charity with an annual turnover between £150,001 – £250,000
The Children's Sleep Charity, based in Doncaster, are dedicated to supporting families to get a good night's sleep. The charity provides accredited training to staff within the NHS. They also provide guidance around sleep to larger UK-based charities, as well as partnering with Netmums to deliver a National Sleep Week.
Charity with an annual turnover between £250,001 – £500,000
Sue Lambert Trust, based in Norfolk, offers a range of services to support people aged 11+ who have experienced sexual abuse and domestic violence. Services are free and include long and short-term counselling, support work, therapeutic group work and work in conjunction with other agencies to benefit our clients.
Charity with an annual turnover between £500,001 – £1.5 million
Teach A Man To Fish works with schools, partner NGOs and government agencies in Central America, Africa and Asia. They guide school teams to plan and run a fully-functioning student-led business. Students learn and practise vital business, entrepreneurial and life skills in a real business while teacher performance is strengthened through capacity-building in student-centred, practise-based learning.
This year for the first time, we have also introduced runners up and highly commended charities for each category!
Runners Up
Charity with an annual turnover under £50,000 – The Emily Harris Foundation
Charity with an annual turnover between £50,001 – £150,000 – Treasures Foundation
Charity with an annual turnover between £150,001 – £250,000 – LEAH
Charity with an annual turnover between £250,001 – £500,000 – FRANK Water Projects
Charity with an annual turnover between £500,001 – £1.5 million – Care for the Carers
Highly Commended:
Charity with an annual turnover under £50,000 – Bright Futures
Charity with an annual turnover between £50,001 – £150,000 – Young People's Puppet Theatre
Charity with an annual turnover between £150,001 – £250,000 – Baron's Court Project
Charity with an annual turnover between £250,001 – £500,000 – Kid's Club Kampala
Charity with an annual turnover between £500,001 – £1.5 million – The Baca Charity